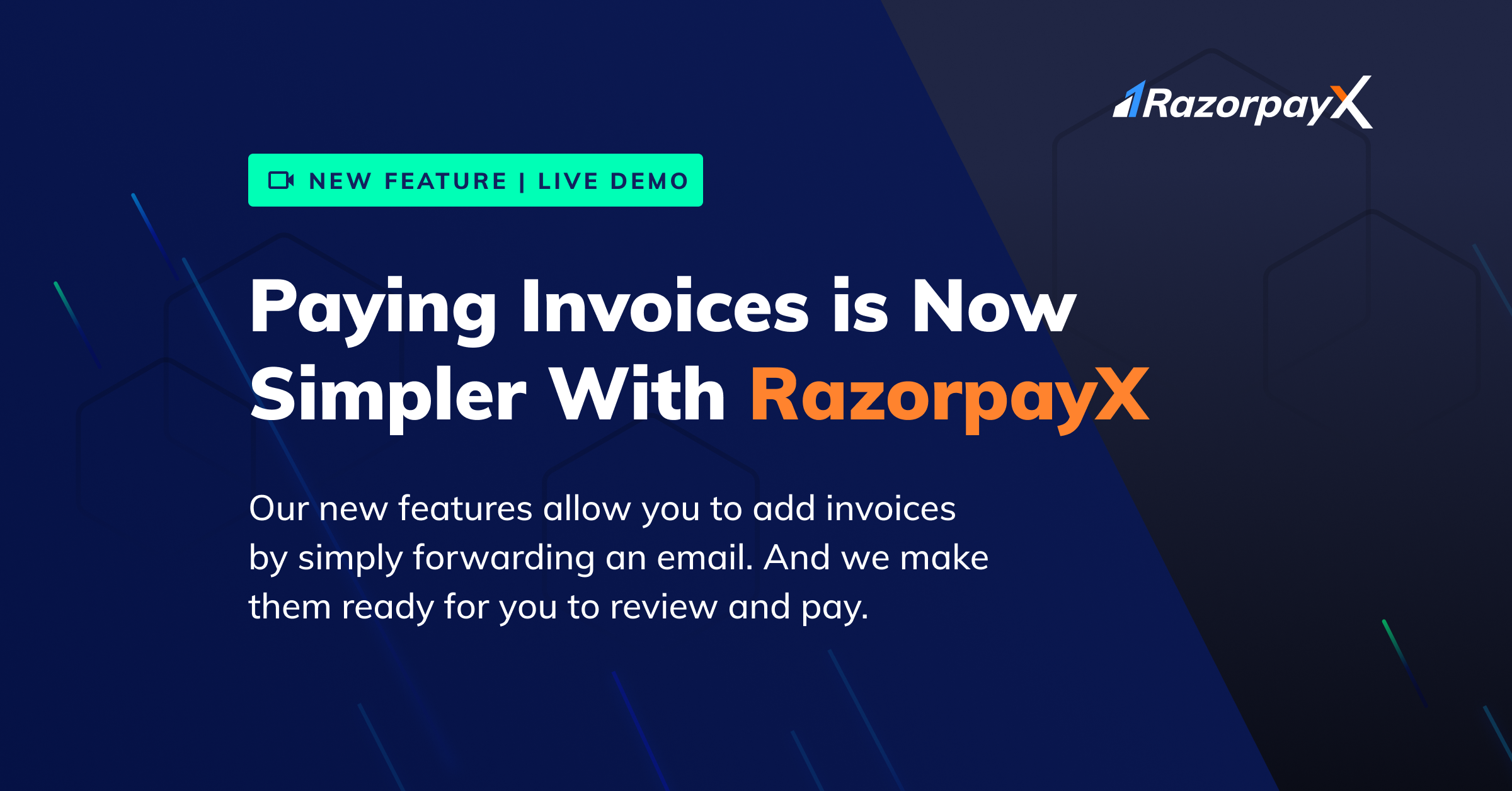 Book a demo
Talk to our experts and know more about how you can now pay invoices by forwarding an email.
Collecting and tracking invoices from vendors can be tedious, especially if you are managing them across multiple spreadsheets.
Join us in this live walkthrough to simplify how you manage and pay your invoices:
Send your invoices directly to the RazorpayX dashboard via email.
Or enable your vendors to send them straight to us.
Avoid data entry

— via

auto-capture, including TDS.
Review and pay stored invoices in a few clicks.
About RazorpayX Vendor Payments
Paying invoices made easy
RazorpayX is a business banking hub that makes managing and paying invoices effortless. Now easily collect invoices from your vendors, auto-capture all the details, and pay invoices when due - not early or too late. Access all your invoices in one place, never miss an invoice or worry about paying twice.